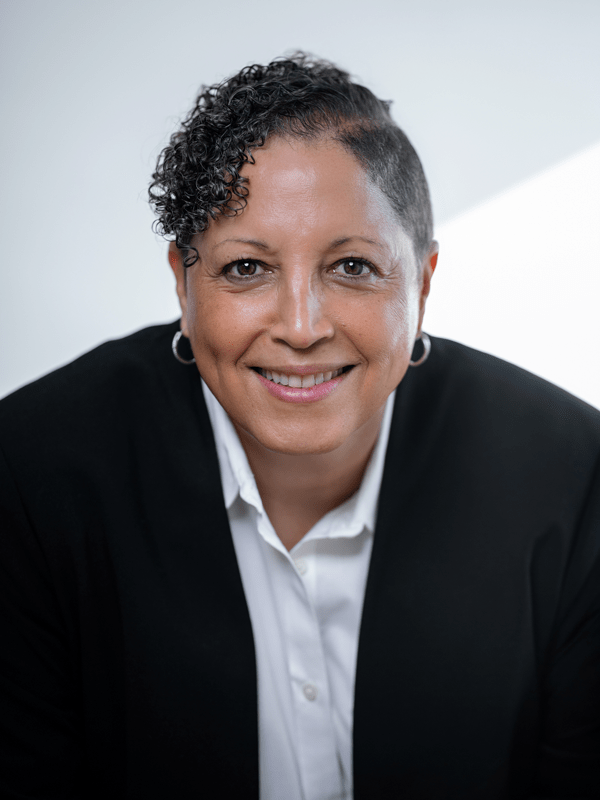 Nona Lee
Founder & CEO of Truth DEI
I consult leadership teams on current DEI truths within an organization, provide strategies and training to execute growth and change, and speak at corporate events on related topics.
Past experience includes leadership roles in the sports industry, including serving as Executive Vice President and Chief Legal Officer for the Arizona Diamondbacks' Major League Baseball franchise. Skilled in building and managing an in-house legal department; preparing and managing a legal departmental budget; negotiating and drafting agreements related to the professional sports business including, but not limited to, major broadcast agreements, facility construction and related agreements, sponsorship agreements, concession agreements, and sports betting-related agreements; MLB salary arbitration; legal writing; managing outside counsel; risk management oversight; business continuity and crisis response planning; public speaking; and diversity and inclusion strategy, training, and program oversight. Strong legal and DEI professional who graduated from Oklahoma City School of Law, completed the Harvard Law School, Executive Education – Leadership in Corporate Counsel Program, and received her Diversity and Inclusion Certification from Cornell University's Diversity & Inclusion Certificate Program.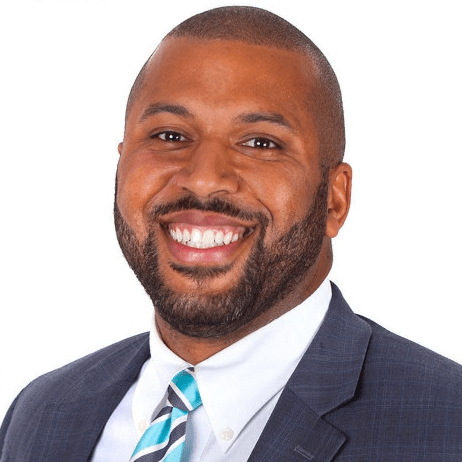 David M. Dixon, Esq
Raised in Atlanta, GA, and having lived in Denver, CO and Washington, DC, David M. Dixon, Esq. now resides in Houston, TX with his best friend and wife Dosia, and son Lawson.  He cherishes spending quality time with his family, and loves traveling (having visited 27 countries across 5 continents), reading self-improvement books, adventurous activities (e.g., motorcycles, skydiving, scuba diving, snowboarding, etc.), cooking, creating new cocktails, and home improvement projects.
David is purpose driven to make a difference in the lives of others, which has been a constant throughout his career.  His purpose has three roots: 1) carrying a torch for his grandfather who served as Flint, MI NAACP Chapter President in throughout the Civil Rights Era; 2) keeping a promise to a family that showed him divine forgiveness at 19 years old (ask him, or listen to this podcast episode, if you want to know more); and 3) ensuring that his son grows up to live in a better society than he and the generations before him did.
Read More
David brings to Truth DEI a diverse background in recruitment, legal, policy, and diversity, equity & inclusion work, and experience working in higher education, AmLaw 100/Global 100 law firms (both as practicing attorney and DEI professional, and in a global corporation. Before going to law school, David enjoyed a decade long career in enrollment management where he last served as the Assistant Director of Admission for Oglethorpe University (Atlanta, GA) leading and managing recruitment of non-traditional undergraduate students in the adult degree program and for all students in master's in education program, as well as supervising recruiters for traditional undergraduate students.  While at Oglethorpe he served on the university's Title IX Judicial Review Board; and implemented several DEI policies and recruitment campaigns which contributed to the school being recognized as one of U.S. News & World Report's most diverse liberal arts colleges nationwide.
After earning his J.D. while working full-time in enrollment management, he entered the law firm world as a Senior Legal and Policy advisor with Nelson Mullins / EducationCounsel (Washington, DC). In this role, David combined his legal knowledge with his background in higher education to advise highly-selective, top-ranked, state flagship and private colleges, universities, medical schools, and graduate schools of business on effective DEI-related institutional policies and practices. He joined Nelson Mullins' Diversity & Inclusion Committee and became a founding co-chair of the Racial Equity [Lens] Taskforce (REL-Force) leading EducationCounsel's internal diversity, equity & inclusion efforts to drive learning, integration, and implementation of racial equity aligned policies, practices, and norms.
David then moved to Vinson & Elkins (Houston, TX) as their Diversity & Inclusion manager.  He oversaw global recruitment, retention, development and advancement of policies, practices, programs and strategies for DEI to advance firm goals. He also refined and implemented DEI metrics and accountability policies and practices, including associate utilization/work allocation, business development opportunities (including formal pitches, client RFPs; DEI surveys; attorney awards), professional development, and achieving Mansfield Rule certification for the first time.
Most recently David served as the Director and Global Head of Diversity, Equity & Inclusion and Corporate Social Responsibility for Major, Lindsey & Africa (MLA) based out of their Houston, TX office.  As a member of the Executive Leadership Team, he advised company leaders and helped them further develop "DEI lenses" to serve as inclusive leaders for their respective business lines.  He served on MLA's Future of Work committee which was tasked with transitioning into new post-pandemic norms.  David also supported their Diversity, Inclusion & Belonging Leadership Council, its various Innovation Teams, and the In-House Counsel Recruiting practice group's D&I Committee.  With an emphasis on creating safe spaces and building internal communities, David supported five existing ERGs and expanded engagement by launching the company's first ever Hispanic/Latine ERG.  To increase DEI bench strength across the organization, he designed, facilitated/moderated, and secured external consultants/subject matter experts for DEI educational programming, including diversity in legal recruiting, unconscious bias, microaggressions, privilege, allyship, understanding the LGBTQ+ spectrum, antisemitism & racism, mental health for children, and supporting children after school shootings.  David also sustained and expanded MLA's CSR/Social Justice initiatives in partnership with the Urban League, the Leadership Council on Legal Diversity, Jack & Jill Foundation of America, Howard University School of Law, and St. John's University College of Law (NY).  These CSR/Social Justice initiatives targeted the legal talent pipeline by investing in, and providing opportunities to, students from historically marginalized backgrounds while also increasing visibility and business development for MLA.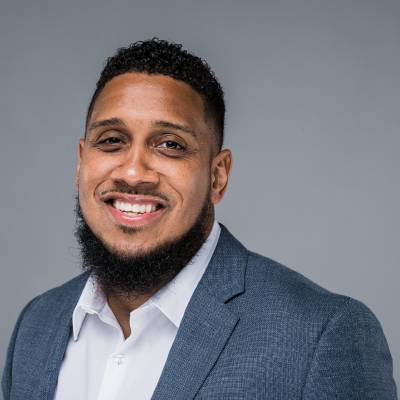 Dr. Vincent Anderson
Originating from East St. Louis, Illinois, Dr. Vincent Anderson is a sociologist, the founder/president of a 501c3 non-profit organization, a college planning consultant, and a seasoned diversity, equity, and inclusion (DEI) practitioner. When he's not assuming his many professional roles, he can be found working as a strong co-parent to his ex-wife and loving father to their five amazing children.
After a lifelong journey of playing football at every level, Dr. Anderson suffered a career-ending injury which thwarted his NFL aspirations. Having to now pivot into a career that would bring comparable satisfaction, he found his passion in education. Dr. Anderson went on to earn both a Master's Degree in Sociology and a PhD in Community Resources and Development from Arizona State University. It was in the classroom as a professor of sociology that he began to hone his skills and develop his fervor for DEI work.
Read More
After serving on several discussion panels for the NAACP while addressing issues of social justice, developing and delivering DEI presentations for universities and corporations, and operating as a manager of DEI for a Phoenix-based business, Dr. Anderson brings a robust set of skills to the Truth DEI team. As dedicated educator, Dr. Anderson champions a philosophy of everyone being a life student and having the ability to learn new things, regardless of upbringing or background.

With a high-energy motivational style of speaking, you can expect Dr. Anderson to help inspire participants to excavate and embrace their truths, while absorbing a barrage of research-based evidence and a multitude of life-changing stories.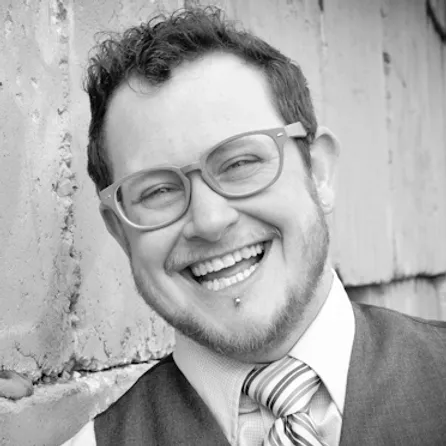 S. Leigh Thompson
S. Leigh Thompson is a white and Native queer trans genderqueer person with disability who has worked at the intersections of art and social and political justice for over 20 years. Leigh began working in social justice field in 2000, fighting against so-called "Defense of Marriage" amendment in Nebraska. Since then he has worked as a trainer, campaign strategist, community organizer and lobbyist for organizations such as the ACLU, GLSEN and Race Forward: The Center for Racial Justice Innovation. They hold a BA in Theatre from the University of Nebraska at Omaha and an individualized MA from Gallatin at NYU, focusing on utilizing creative participation for political and social change with course work in change theory, community studies, public policy, nonprofit management and campaign strategies.
Read More
Leigh is currently a consultant, facilitator and strategist supporting deeper understanding of equity, inclusion and justice and building tools to dismantle systemic power, privilege and oppression. His consulting clients include small local to large global nonprofits, educational institutions, movement coalitions and businesses from around the world. He was recently the lead author on several learning guides for the film Disclosure, an award-winning documentary about the history of trans images in film & TV.
Leigh was also an Out in Front Leadership Fellow with Stonewall Community Foundation in 2011. They also served as a Board Member and Board President of Pedagogy and Theatre of the Oppressed from 2011 to 2018 and has been providing training and curriculum design support for the Center for Racial Justice in Education since 2016. He has received an award from Brooklyn Borough President for his artistic activism supporting the LGBTQ community and from the Center for Racial Justice in Education for advancing racial equity.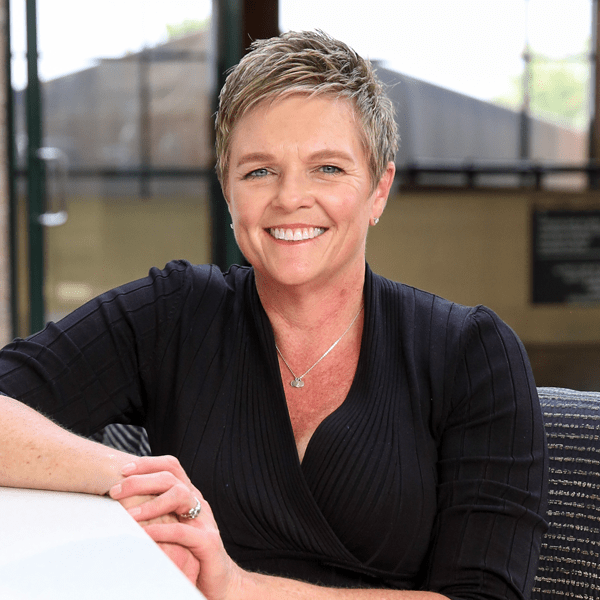 Dawna Callahan
Throughout her life and professional career, Dawna Callahan has consistently been a trailblazer for people and athletes with disabilities. At age three, Dawna experienced incomplete paralysis from transverse myelitis, a neurological disorder that causes inflammation of the spinal cord. Dawna was the first student with a physical disability in her hometown to be mainstreamed into public school when she was five.
Dawna began her professional career in HR in Silicon Valley, focusing on diversity initiatives. This, along with her passion for adventure, provided numerous opportunities to regularly hit the ski slopes in Tahoe. It was there that she found a like-minded community and experienced the 'power of sport.' These transformational experiences encouraged her to refocus her career on disability advocacy and adapted sport, creating more access and life-changing opportunities for individuals with disabilities.
Read More
Today, Dawna owns and operates All In Sport Consulting – one of only 77 organizations globally to be recognized as a Business Disability Expert and partner with The Valuable 500. Her consulting firm has worked with numerous nationally and internationally known clients including the U.S. Center for SafeSport, Augusta Sports Council, Hybl Sports Medicine and Performance Center, USA Boxing, USRowing and so many more.
A competitive wheelchair racer, Dawna has completed numerous road races and marathons. She is a keynote speaker, an adjunct professor for Southern Connecticut State University, and is also on the faculty of the Sports & Entertainment Impact Collective.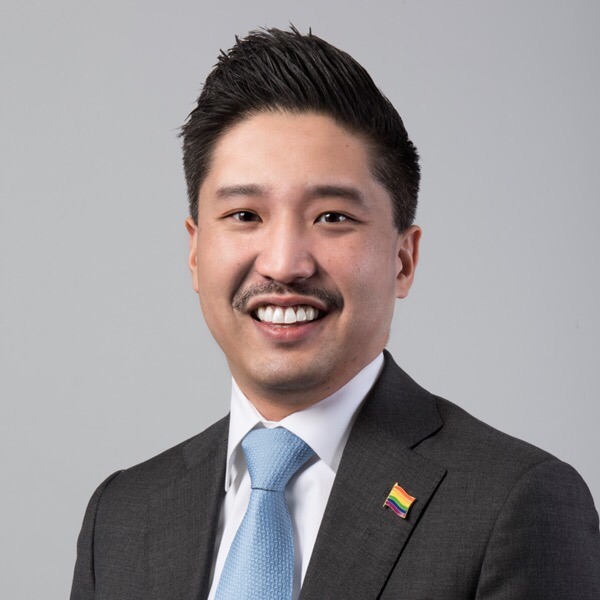 Stephen Kulp
is the owner and founder of Kulp Legal, LLC – an LGBTQ+ and AAPI-owned civil and commercial litigation firm based in Philadelphia, Pennsylvania. As the principal attorney at Kulp Legal, Stephen is pragmatic, solutions-focused, and committed to providing clients with top-tier legal advice, strategy, and representation.
Stephen's experience representing clients in complex civil and commercial litigation matters makes him a valuable asset for corporate clients, including Fortune 500 companies.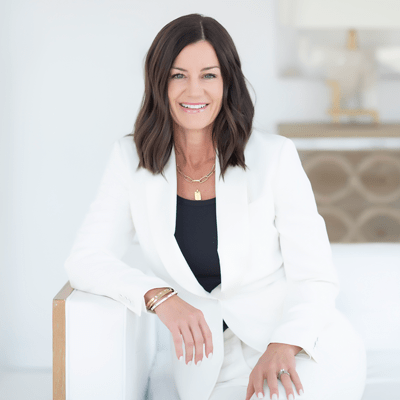 Deedra Determan
Business Development/Marketing
Deedra Determan started her career working in television for one of the top media companies in the country and later became a marketing consultant in the television industry.
Determan went on to launch a niche website for moms in her local market with over 100,000 moms visiting the website each month using the power of Facebook. After one year from launching, Determan sold the website to Oklahoma Media Company, Griffin Communications. Determan went on to launch a digital marketing agency, D2 Branding that was recently recognized as one of the "Best Entrepreneurial Companies in America" by Entrepreneur Magazine's Entrepreneur360.
Determan is the host of the Do It My Way Podcast Show, empowering women business owners and CEO's to do business on their terms with no regrets, hesitation or fear. Determan coaches these women on how to create a personal brand so they can live a life of financial freedom, working when they want to work and making the money they want to make!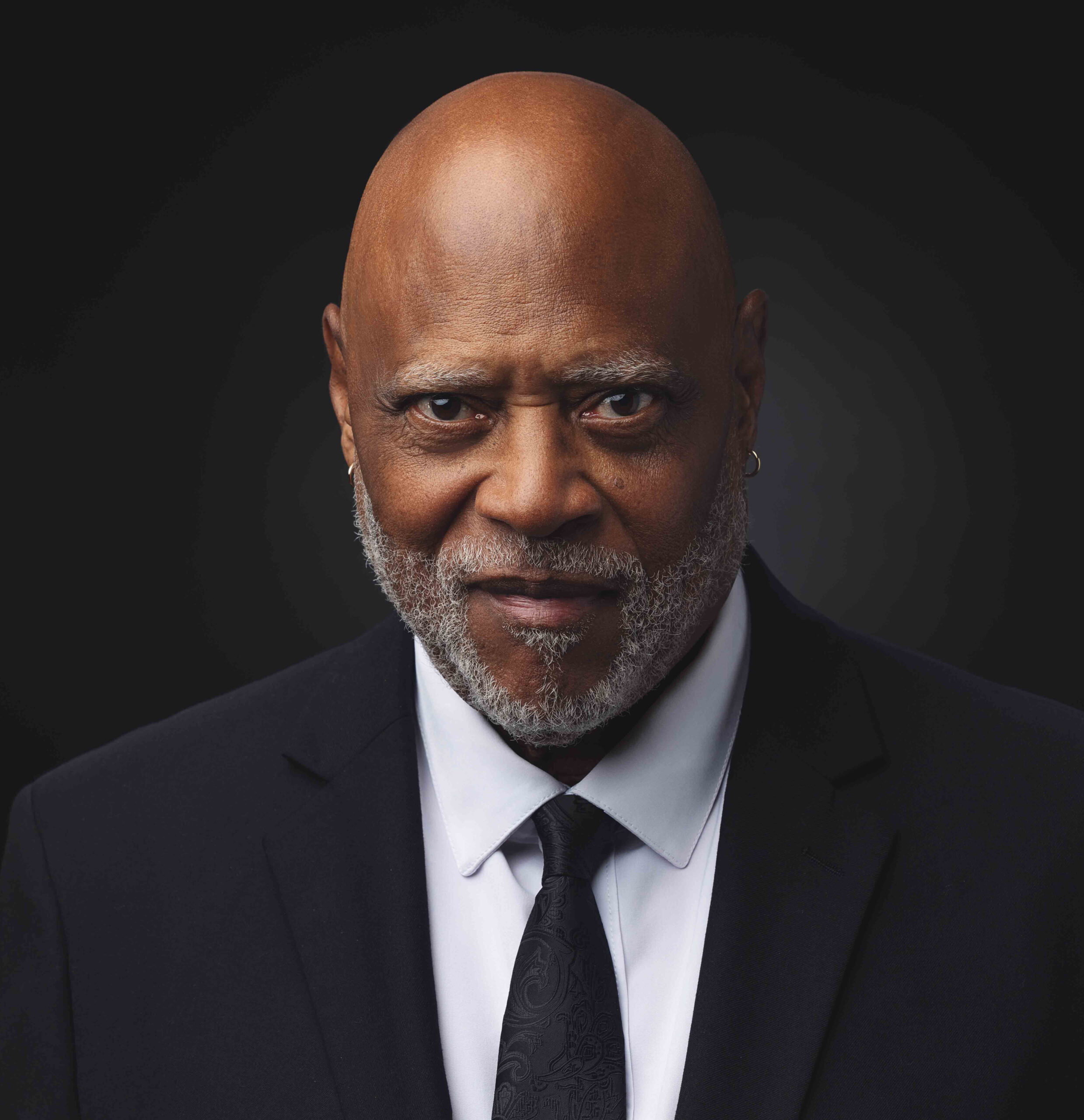 A. Leon Burnette
Truth Retreats Tour Guide
A transformative presence in the field of Diversity, Equity, and Inclusion (DEI) advocacy, is a figure whose life journey exemplifies the power of resilience and an unwavering commitment.
His origins from the dynamic, complex streets of South Central Los Angeles have shaped him into a seasoned Tour Operator and Manager, an acclaimed Author, an influential Mentor, and a skillful Producer. His life's work has been instrumental in advancing the realms of social justice and cultural preservation.
It was Leon's indomitable spirit that led to the creation of the Media Arts Institute of Alabama. As its Chairman, he has demonstrated an unwavering commitment to education and mentorship that serves to enrich the narratives of Black history and culture, and challenge systemic racism directly.
Read More
Beyond the walls of the institute, Leon extends his impact as the Chief Experience Officer of the Civil Rights Trail Tours.
Through these immersive experiences, he brings the nuances of Black music, art, and the issues of racial equity to light, helping to raise awareness of unconscious bias and the intricate threads of Black history.
Leon's influential reach can also be found in his role as a Founding Partner of Truth Retreats. This unique platform, underpinned by the lessons from the Civil Rights movement, is geared towards integrating effective DEI-Justice strategies into corporate landscapes. Leon's pioneering approach to Racial Truth and Reconciliation training underlines his resolute dedication to social justice, aiding in the cultivation of a more equitable corporate future.
As an extraordinary mentor, Leon has been the guiding light for countless individuals who have risen to superstardom in music, arts, and public speaking. His influence, borne from his visionary guidance and resolve, has left an indelible mark on their lives.
In the realm of tourism, Leon has proven himself to be a game-changer, functioning as a Tourism Consultant. His collaboration with major tourism organizations, identifying new cultural tourism products and training locals in cultural tourism guiding and management, has fostered a robust, sustainable tourism community.
When he isn't pushing boundaries professionally, Leon is a doting father to three sons who work alongside him and a proud grandfather to three. His personal life is a testament to the same values of mentorship and wisdom that he champions professionally.
Leon Burnette is more than just a figurehead in the world of DEI advocacy; he's a beacon of hope and a catalyst for transformative change. His relentless pursuit of knowledge, justice, and his unwavering dedication to diversity, equity, and inclusion is an inspiration to all. Leon Burnette isn't just a name; it's a symbol of a more inclusive, diverse, equitable, and just world.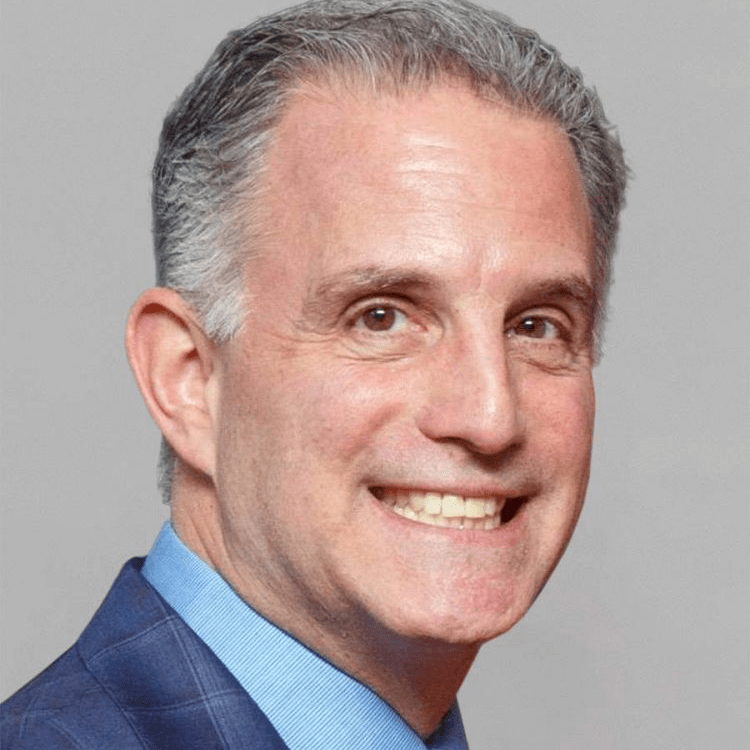 Matthew Grabell
Matthew's expertise includes over twenty-seven years of experience representing clients in workplace-related litigation. He now shares that expertise with corporations, through the use of real case examples and trial video, in an effort to minimize the risk of such lawsuits. Sexual harassment, bullying, and discrimination prevention training are important areas of focus as well as the legal implications of social media.
Employee Relations Solutions opens the plaintiff's playbook to provide interactive and effective employment law training and strategic tips on how to avoid claims in the future Matthew shows business and HR leaders how they can use the inside secrets of a plaintiff's attorney to minimize risk and maximize productivity and morale
His training sessions are both educational and entertaining so that attendees remain engaged, but most of all, they are effective.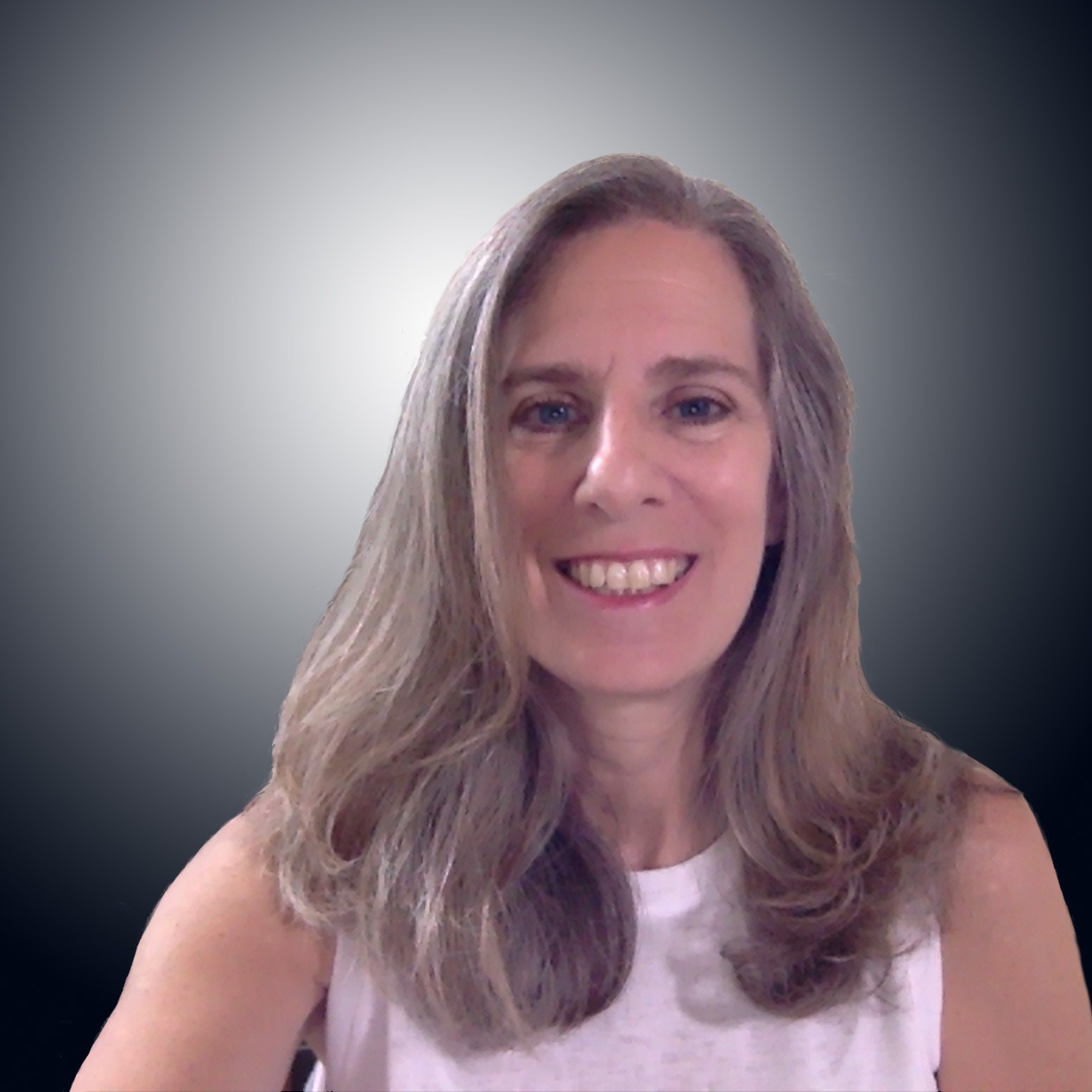 Lauren Meyer
Lauren grew up in New Jersey and is a Rutgers graduate. She's an Emmy nominated Director whose work has been seen on dozens of networks and digital platforms including ABC, NBC, Nickelodeon, ESPN, HGTV, A&E, Discovery, Netflix, Amazon and others.
Her specialty is storytelling and being a champion for the underdog. Her Emmy nomination was for the Netflix series "The American Dream Project".
She launched her company, Tumbleweed Pictures in 2002 with her first short film. She's produced and directed hundreds of hours of broadcast, digital and corporate content. Her film The Other Boys of Summer is amplifying diverse voices and bringing people together as the centerpiece of a powerful diversity, equity & inclusion program. The film features exclusive interviews with many of the Negro League baseball players who played alongside Jackie Robinson and changed America. The program has proven valuable to companies and communities across demographics. Through the lens of America's pastime it connects the past to today and inspires tomorrow.
Lauren and Nona connected when The Arizona Diamondbacks selected The Other Boys of Summer for a Juneteenth program in 2021. The program made a lasting impact, and Lauren is excited to join the Truth DEI team.