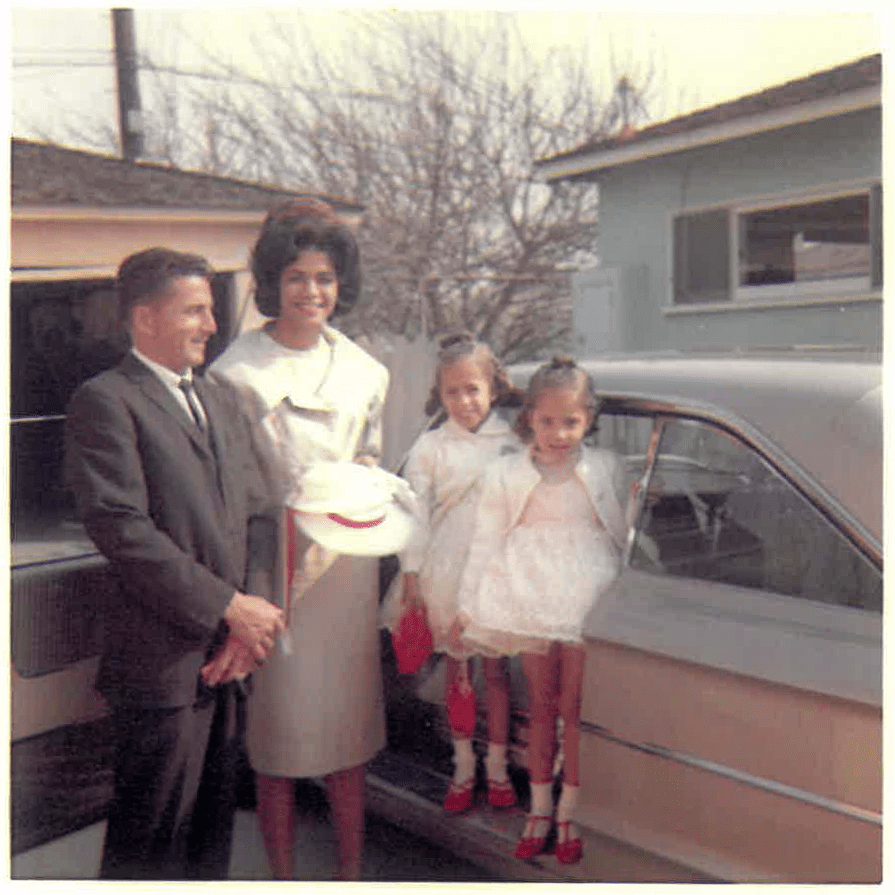 I was born in Los Angeles and spent several of my young summers in the south, in Natchez, Mississippi. 
As far back as I can remember, I've loved playing sports. Didn't matter who I was playing with, and I often found myself outside playing basketball or football with neighborhood boys. I never had a problem holding my own.
I loved to swim, too. I learned to swim at the YMCA in Inglewood, California. I picked the strokes up naturally and progressed quickly through all the classes the Y had to offer. I went on to swim on an AAU club swim team and water polo team.
I excelled, and within two years, I medaled in the Jr. Olympics for the 50-meter freestyle. 
I kept up my basketball training as well.
I played competitively through high school and made it as a walk-on to the Pepperdine women's team in college, where I earned a basketball scholarship after my first year. I played all four years until I graduated with a bachelor's degree in Broadcasting.
I got into OCU and performed at such a high level my first year that they offered me a full scholarship for the rest of my time there. I obtained my Juris Doctor and graduated Summa Cum Laude and as Graduate of the Year.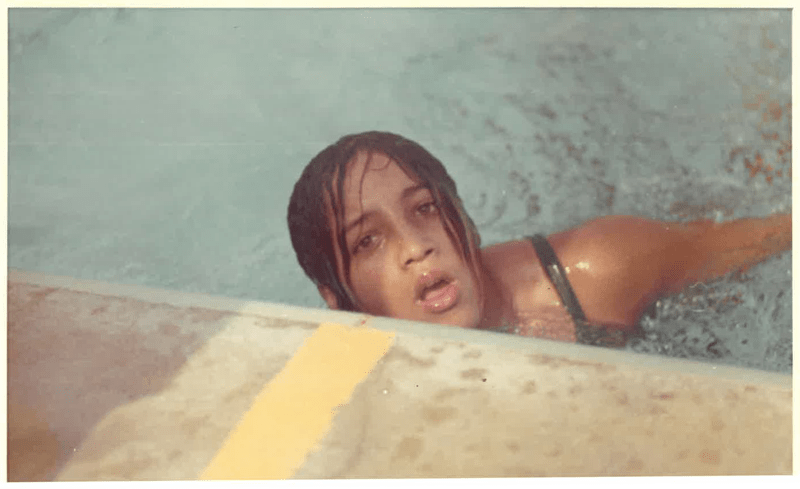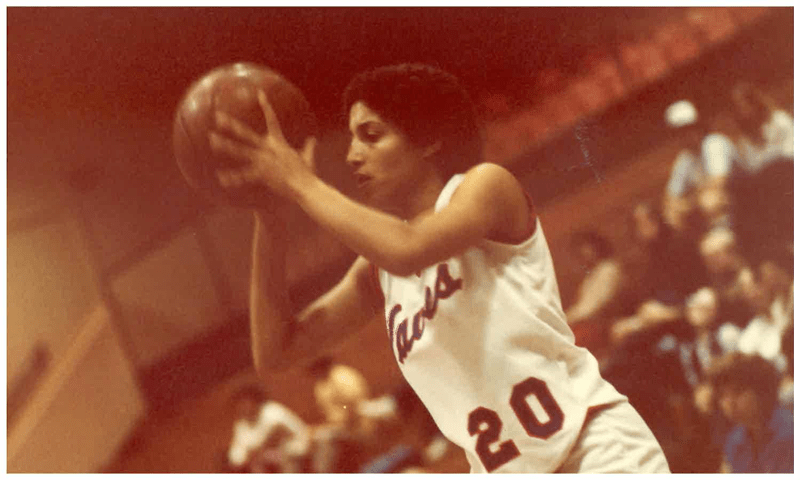 After law school, I got a job as a litigator with a firm in Phoenix where I'd interned the year before; a job that I'd gotten through a minority job fair in Dallas.
In 1997 the WNBA started. I immediately bought season tickets. I loved it, and it triggered something inside me. After continuing to work as a litigator for a couple of years, I knew that I needed to merge my practice as an attorney with my passion for sports. I decided I wanted to be in-house counsel for a pro sports team. But after doing my research I learned I wasn't yet qualified for a position like that as a litigator.  
But this became my goal. MY DREAM.
I made the necessary changes to my career and within a couple of months, I was offered a position as the First Associate General Counsel for the Phoenix Suns basketball team.
At the time, the ownership group for the Suns also owned the Arizona Diamondbacks MLB franchise and the Phoenix Mercury WNBA franchise, and operated the facilities then known as America West Arena (now the Footprint Center), Bank One Ballpark (now Chase Field), and an entertainment venue in downtown Phoenix then known as the Dodge Theatre.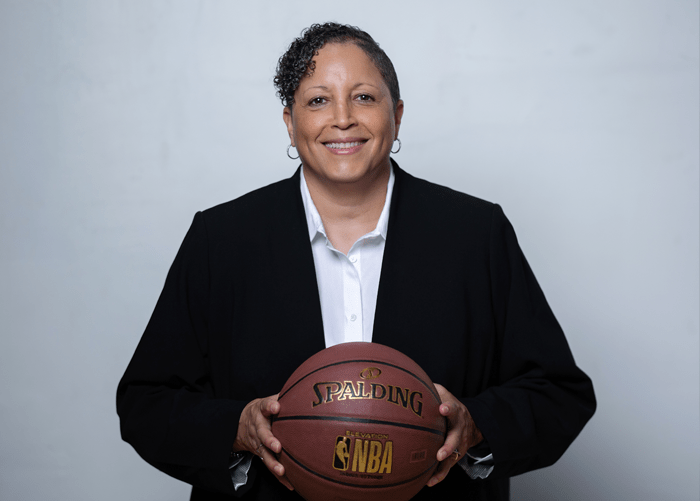 I got to work with teams in different leagues as well as these venues. I was so excited and so grateful, but I also felt strongly that this opportunity was about more than just me…
In 2001, I founded the Phoenix Women's Sports Association because I believed I got my dream job with the Suns for a reason: to use my platform to help other girls and women find their power through sports as I had. 
After about four years with the Suns, I was promoted to Vice President & Associate General Counsel. A year later, when the Suns and Diamondbacks were sold to different owners, I asked for (and was given) the opportunity to start the legal department for the Diamondbacks. I then became the first Vice President & General Counsel for the team.

I was one of only three or four women to hold this position with an MLB club, and to my knowledge was the ONLY openly gay person to do so with an MLB club.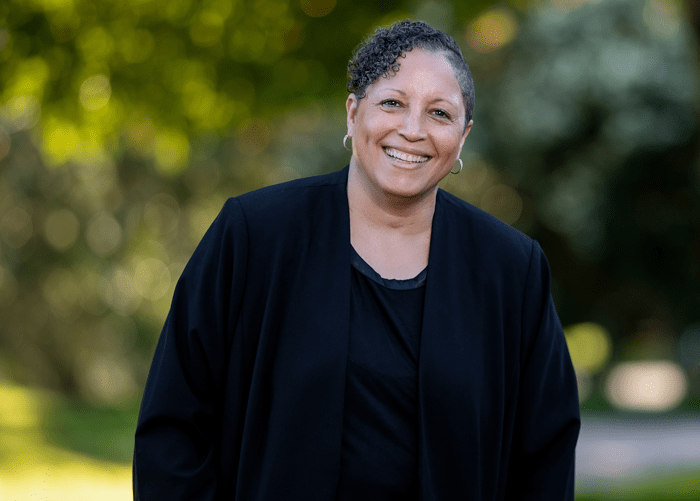 Over the next several years, I built an incredible team. And as the business of sports expanded, so did my responsibilities.
So I continued to climb.
In 2010, I was promoted to Senior Vice President General Counsel; in 2016, I was promoted to Senior Vice President and Chief Legal Officer; and in 2018, was finally promoted to Executive Vice President and Chief Legal Officer. After working in professional sports for more than 15 years, I finally made it to the executive level with the Diamondbacks.
I am proud to have been the first gay person, woman, or person of color to have reached the executive level at the organization.
In 2020 I was given the opportunity to take on the role of chairing the organization's diversity, equity, and inclusion initiatives through our D-backs for Change "JEDI" Council (Justice, Equity, Diversity & Inclusion). This council was a labor of love and made my passion and ultimate purpose clear:
To work to balance the playing field and eliminate the "ISMS" from the workplace by effectuating authentic, systemic, and lasting organizational change with respect to diversity, equity, inclusion, and belonging.
But, now for the truth.
Or I guess we could say, the WHOLE truth…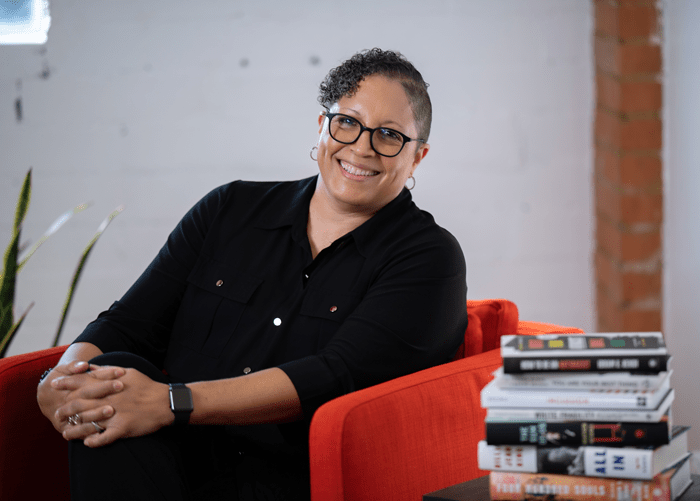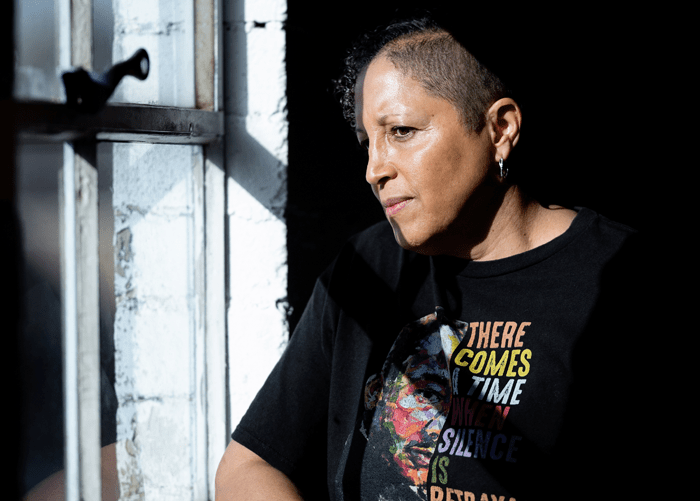 See, what I just shared with you is my story. But what I've learned over the years is that
everyone has two versions of their story.The one they tell people, we'll call it their "highlight reel," and the one that's truer.
The truth holds all the intimate details that we hide from the world because we are embarrassed by them or we think they will make others uncomfortable, or because we think the truth will change how the outside world perceives us. 
But the truth is what makes us who we are. In the truth is overcoming.
Remember that little girl who kept up with the boys on the basketball court?
Well, what I didn't share is that – in Natchez, Mississippi —  my grandma had to rush us indoors while we were playing in her front yard because the KKK was marching, hooded, down her street.
Or that when I tried out for the Hawthorne Otters AAU swim team when I was 12 years old, I made the team only to learn the next day that half the team had quit because their parents didn't want them to swim in the same pool as me — a black kid.
And when I was 21 and finally got the courage to come out to my parents that I was gay, my dad made me accompany him to a psychiatrist to find out what was wrong with me and get me help. (The psychiatrist told my father that I was fine and that there was nothing wrong with me, but he needed help.)
During my law school summer clerkship with a firm in Phoenix, I had an apartment in Scottsdale. During that summer, OJ fled after being accused of murdering his wife. For the next few weeks, I got very blatant stares, and there were lots of side glances and whispered comments from white people in Scottsdale.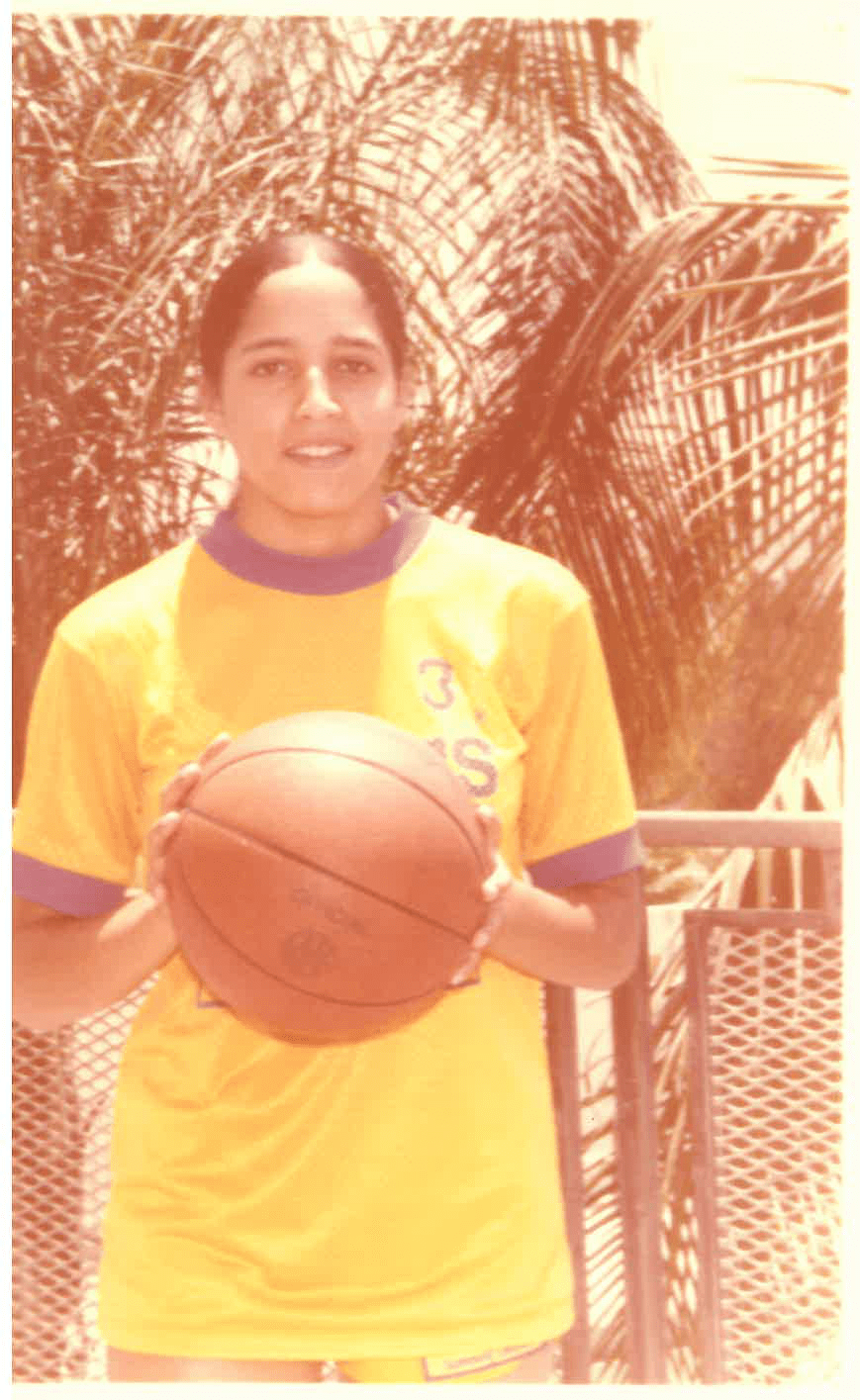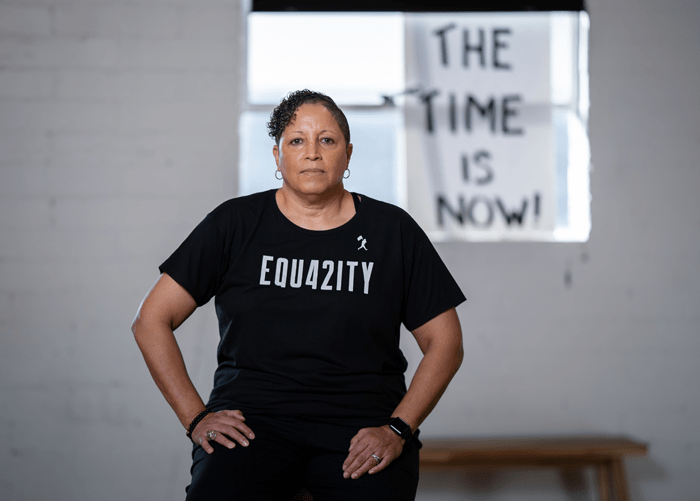 As I continued to navigate adulthood and job-seeking I underwent job interviews where the interviewers asked inappropriate (and also, by the way, illegal) questions like, "Are you married?" "Do you have children?" 
I wondered if my male counterparts got asked the same questions I did…
I have a distinct memory of entering a restaurant with my dad and my girlfriend who was also black. They intentionally seated others (white people) who came in after us. Once we were finally seated, we could not get anyone to serve us. We left.

Diversity, equity and inclusion should be the heartbeat that drives every organization's growth.
Over the course of my career, starting as early as after college, I watched time and time again as men were hired and promoted based upon their potential, while I – like many other women – have had to prove myself in order to move up, sometimes being asked to first accomplish tasks that weren't required of my male counterparts.
All of these examples are true, real, raw experiences from my life. Each time I've been met with resistance, it has made my calling more and more clear…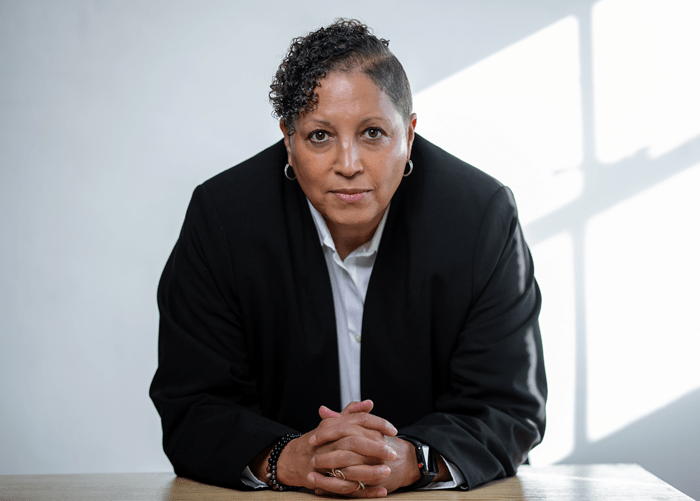 I am to do the difficult, often uncomfortable work that goes along with big change.
We have to require change that is, holistic and transformative, not performative. Diversity, equity and inclusion should be the heartbeat that drives every organization's growth. Because without respect to these three essential truths we hold ourselves back as individuals, as organizations, and as a country.